I can't connect my bank account
Updated by Lynn Varnell
How to verify your bank account if you are unable to connect with your bank credentials
In the Jupiter onboarding process, click "Continue" from the Merchant Information page
Click "Connect Account" on the Connect To Your Bank Page
Click "Agree" on the Jupiter/Plaid popup
On the next screen Instead of searching for your bank, instead type "No".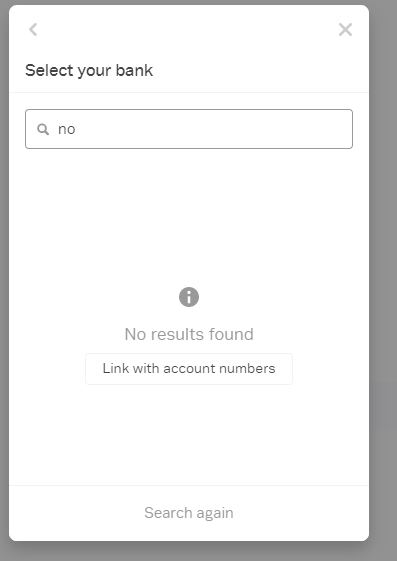 Then, click on "Link with account numbers"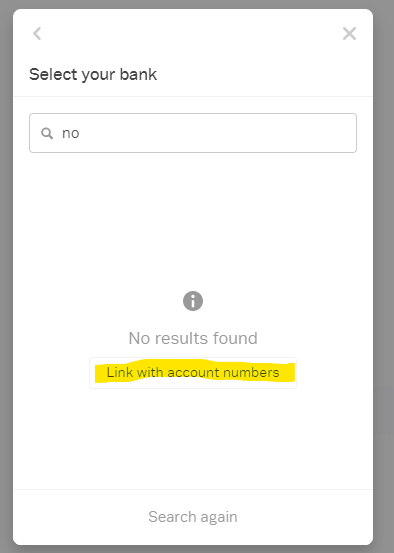 Follow the prompts to complete the setup with your bank account number instead of bank account login credentials.
In 1-2 business days, you will receive (2) deposits to your bank account. The deposits will look like this:

Return to the Jupiter backoffice to enter the amount of those (2) deposits. This completes the verification process.
Still need help? Here's a video.